Manufacturers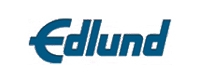 The company develops and manufactures innovative, operator-oriented stainless steel equipment for harsh Foodservice environments.
Since 1950, Hatco has been a leader in creating innovative ideas for the foodservice industry: bold innovations in equipment that improves efficiency, reliability and profits.
The undisputed trust, that thousands of professionals in the restaurant and the food and wine sector have in Pentole Agnelli brand was born from a history spanning more than a century of which we are proud to pass on the values.
Probbax is a Manufaturer of commercial products use by professionals (outdoor waste management, indoor waste management, cleaning equipment, hygiene equipment, crowd management system and bellman's carts).